Digital Marketing Trends: Effective or Just A Buzz?
November 22 2021
Digital Marketing
SEO Company
Digital Marketing Trends: Effective or Just A Buzz?
Digital marketing trends are frequently rolling in every year to ensure that the SEO Company Canada can level up their effort to not just keep up with the Google algorithm updates but also exceed the expectation of the client and stay ahead of the competitor's SEO tactics.
Not every Digital Marketing Agency Canada would be aware of these hot trends which is why to keep you updated with the latest digital marketing trends we have listed some of these trends here.
1. Emphasis on Interactive Content
Interactivity is the key to increasing the interest of the prospects by catching their attention and urging them to participate in the interactive content that you might have posted on various platforms whether it is the website or social media pages. The simplest example of it is the calculator on the finance or loan sites.
2. Voice Search
Word has it that presently the voice searches aren't included in Google's algorithm. This could not defy the fact that voice searching has become sth new normal for most people. This is a great alternative today to previous text-based searches on the search engine. But there is quite a difference in the result of these both.
This creates the requirements of optimising and improving the SEO in alignment with the voice searches. Such that your content stays relevant whether by voice search or text-based.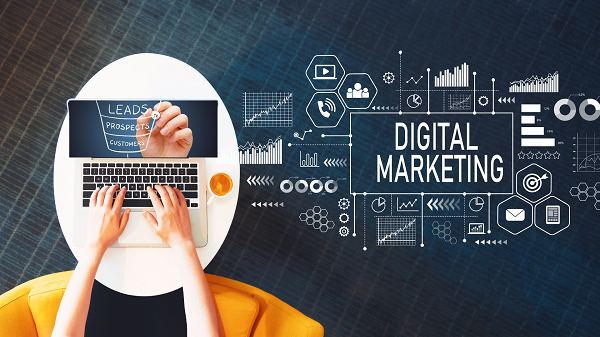 3. local SEO
one of the most effective ways to stay ahead of the competition of the small business is to top the local listing by showing up on the "near me" searches. Thanks to google who prioritise the relevance in the search algorithms.
The best way to approach this is it make sure that ensure your local listings are verified on various search platforms. If you fail to do this you are already out of the relevance n the search result.
4. Chatbots
They surely entered the industry with a boom and are here to stay for a long while. These AI-based chatbots surely did wonders in terms of user experience by being the go-to assistance who would be always available to answer any of their queries. This is chatbot is trending in the digital marketing trends in 2021 too and will be in 2022 too.
They offer instant query resolution, 24/7 customer service and also count be leveraged to engage the customers. this chatbot has also solved one of the major issues of being there from hundreds of customers at the same time answering their numerous queries without any delay.
5. Artificial Intelligence
It has surely made it to the top of the digital marketing trend list given the wide spectrum of opportunities and optimization it has to offer. AI chatbots are a major contribution to artificial intelligence in the recent past and much more is to unveil with time. When it has already started entering many aspects of our lives, why not the search engine too.
The SEO Montreal Agency can leverage these and many more such trends to make the digital marketing strategy effective.